Interviewing Mothers
We interviewed over 50 mothers to better understand their experiences with pregnancy, prenatal care, and ultrasound screenings.
Collaborating with Midwives
We job shadowed midwives across Uganda to understand their needs and responsibilities in the clinic. In collaboration with a team of midwives and ultrasound technicians, we developed and tested various prototype interfaces for a streamlined ultrasound system.
Learning from Clinic Visits
We joined midwives as they conducted ultrasound examinations, paying particular attention to how health information is communicated to and understood by patients.
Understanding Radiology
Across hospitals in Seattle, we worked with Radiologists to learn how they interpret radiological images and collaborate on patient care, in both obstetric and emergency care settings.
Prototyping with off-the-shelf parts
For our prototype system, we combined a touchscreen laptop with a portable USB ultrasound probe. On top of these modular parts, we built a custom software layer with a simplified user interface, a tutorial system, and integrated patient record management.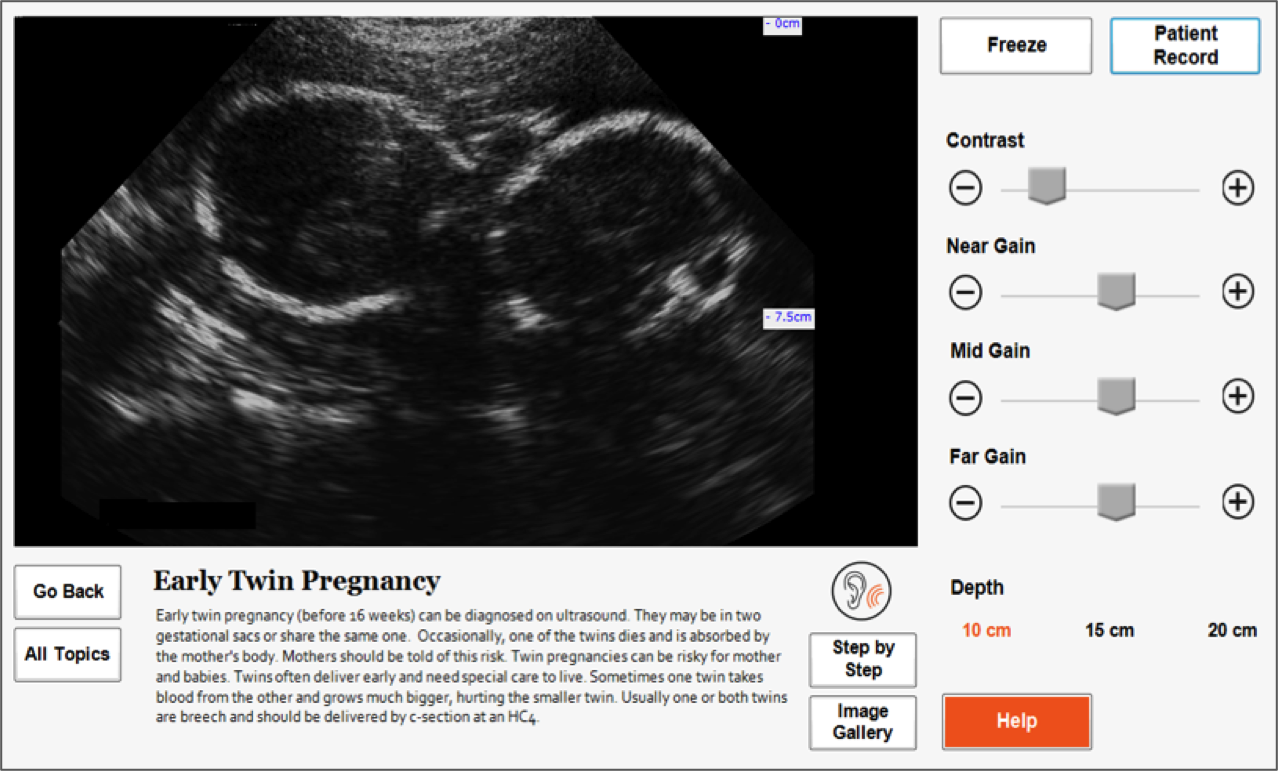 A Simplified User Interface
Our interface focused on surfacing essential features to help midwives detect high-risk pregnancy complications. We also created an integrated tutorial system to help midwives in remote areas answer diagnostic questions when a radiologist may not be reachable.